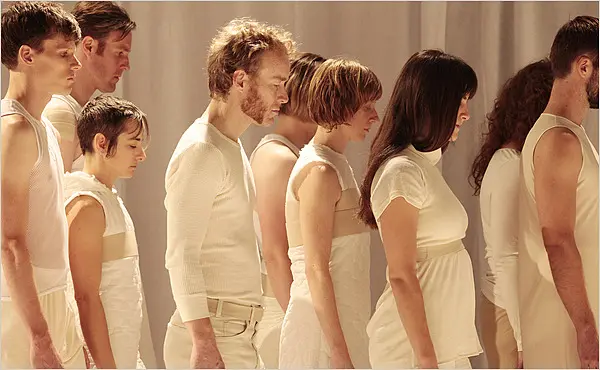 Stillness & Liveness in Choreography
---
Date & Time:
Sunday, August 4, 2019
11:30 AM - 11:30 AM
Location:
CenturyLink Field Event Center
---
This talk will center around Morgan Thorson's work Still Life that uses the gallery space as a container for an endurance-based dance work that at times functions like a slow moving still life and at other times resembles an ensemble dance installation. Thorson will be in conversation with On the Boards' Artistic Director and Curator, Rachel Cook and Base co-founder and Choreographer, Dayna Hanson.
Morgan Thorson: Still Life is co-presented by Base and On the Boards. The ensemble dance installation will run Aug 1–4 at Base in Georgetown.
For more information & to purchase tickets visit
https://www.ontheboards.org/performances/still-life