SEATTLE ART FAIR JULY 30 – AUGUST 2, 2O15
CENTURYLINK FIELD EVENT CENTER
OVER 60 EXHIBITORS
INCLUDING GAGOSIAN, PACE, AND DAVID ZWIRNER INSTALLATIONS THROUGHOUT SEATTLE ANNOUNCED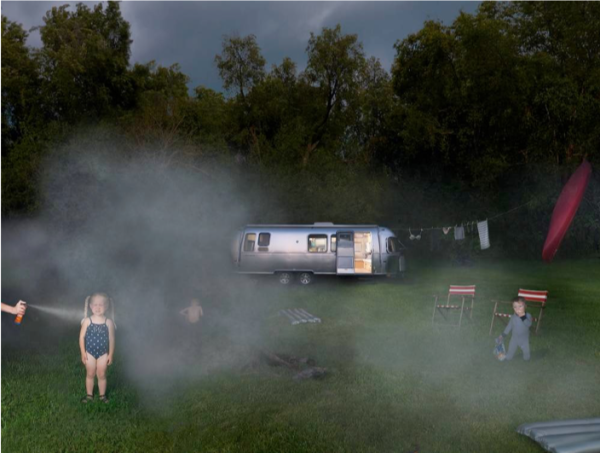 When the inaugural Seattle Art Fair, co-produced by Art Market Productions and Vulcan Inc., launches on July 30, 2015, the show will present an unprecedented program in the Pacific Northwest with international galleries including Gagosian, Pace, and David Zwirner, numerous citywide installations, onsite projects, and public programming with the Seattle Art Museum. The Fair, which runs until August 2, will showcase over 60 top galleries from New York, Los Angeles, San Francisco, Miami, Seattle, and Portland, as well as exhibitors from Hong Kong, Seoul, and Tokyo.
"We are incredibly proud to present such a unique and expressive group of exhibitors in our first year, and we are thrilled to steward a citywide activation of the visual arts. Working alongside our Seattle partners, we are breaking the boundaries of the traditional art fair to ignite the imagination of the city and the global arts community," says Max Fishko, Director of the Seattle Art Fair and Managing Partner of Art Market Productions.
"The Seattle Art Fair is making world class art, artists and unique hands-on experiences
accessible to everyone in the community, which is important to Vulcan. The fair has been designed to showcase the vibrant culture and diversity of the Pacific Northwest, and we are excited to be creating an immersive, city-wide experience for not only Seattle residents, but established collectors and international art patrons," says Mary Ann Prior, Director of Art Collections, Vulcan Inc.
2015 EXHIBITORS
101/Exhibit, Los Angeles | Abmeyer + Wood, Seattle | ACA Galleries, New York | Adelson Galleries, New York | Allan Stone Projects, New York | Ameringer | McEnery | Yohe, New York | bitforms gallery, New York | Catharine Clark Gallery, San Francisco | Charles A. Hartman Fine Art, Portland | Charlie James Gallery, Los Angeles | CYNTHIA-REEVES, New York | Danese/Corey, New York | David Zwirner Gallery, New York | Donald Ellis Gallery, New York | Edward Cella Art + Architecture, Los Angeles | Electric Works, San Francisco | Elizabeth Leach Gallery, Portland | Emerson Dorsch Gallery, Miami | Forum Gallery, New York | G. Gibson Gallery, Seattle | Gagosian Gallery, New York | Gail Severn Gallery, Ketchum | Gallery 16, San Francisco | Gallery Jones, Vancouver | Gana Art, Seoul | Greg Kucera Gallery, Seattle | Harmony Murphy Gallery, Los Angeles | Ibid., London/Los Angeles | James Cohan Gallery, New York | James Harris Gallery, Seattle | Jenkins Johnson Gallery, San Francisco | Jonathan Ferrara Gallery, New Orleans | Kaikai Kiki, Tokyo | KOKI ARTS, Tokyo | Kopeikin Gallery, Los Angeles | Linda Hodges Gallery, Seattle | LMAKprojects, New York | Mariane Ibrahim Gallery, Seattle | Maxwell Davidson Gallery, New York | Mindy Solomon Gallery, Miami | Monte Clark Gallery, Vancouver
| Nancy Hoffman Gallery, New York | Octavia Art Gallery, New Orleans | Osage Gallery, Hong Kong | Pace Gallery, New York | Patricia Sweetow Gallery, Oakland | Paul Kasmin Gallery, New York | PDX CONTEMPORARY ART, Portland | Platform Gallery, Seattle | PUNCH Gallery, Seattle | Rebecca Hossack Gallery, New York/London | Rena Bransten Projects and Rite Editions, San Francisco | Richard Levy Gallery, Albuquerque | Roq La Rue, Seattle | RYAN LEE, New York | SEASON, Seattle | Traver Gallery, Seattle | Tyler Rollins Fine Art, New York | Upfor, Portland | Winston Wächter Fine Art, Seattle/New York | Woodside/Braseth Gallery, Seattle | Zürcher Gallery, New York/Paris
The Dealer Committee includes Catharine Clark, James Cohan, Mariane Ibrahim-Lenhardt, Greg Kucera, and Eric Gleason, Director of Paul Kasmin Gallery.
ON-SITE AND CITYWIDE PROJECTS
In addition to on-site installations and interactive projects, the Seattle Art Fair will extend beyond the walls of CenturyLink Field Event Center with site-specific installations, talks, and special exhibitions throughout the city.
On-site Projects
Leeza Ahmady, director of New York's Asian Contemporary Art Week, is producing THINKING CURRENTS: An Exhibition and Curatorial Platform. The interactive exhibition will explore the Pacific Rim through video, sound, installation, and digital technology.
Creative Lab will include interactive spaces within CenturyLink Field Event Center, highlighting artists who use new technology. bitforms gallery will present Addie Wagenknecht who will perform once a day using drones to create abstract paintings, as part of her ongoing series Black Hawk 101/Exhibit will feature
Micah Ganske's 3D printed virtual reality kiosk as well as a collaboration between the artist and a 3D printing company to create a limited edition object for visitors to take away.
Citywide Projects
Seattle-based installation artist and painter, Julie Alpert, is working in MadArt's contemporary art space from June 17 – September 3 to create a site-specific installation, Backdrop. With the help of volunteers, Alpert will create a piece that responds to the skylights and other architectural features of MadArt. This project is a continuation of Splat!, her recent solo show and residency at Clark College in Vancouver, WA.
Jenny Heishman will erect a temporary experiential sculpture at Myrtle Edwards Park, adjacent to the Olympic Sculpture Park, which references Rene Magritte's The Human Condition. Heishman will utilize a set of bandstand bleachers and an assemblage of high school prom backdrops to create a false landscape that will obscure the view of the Puget Sound and Olympic Mountains.
ALL RISE, as an off-site project of the Seattle Art Fair, will present new site-specific text and light works by Robert Montgomery. The London-based artist, poet and interventionist has had solo exhibitions at venues in Europe and Asia, including major outdoor light installations at Tempelhof in Berlin with Neue Berliner Räume, and at the 2012 Kochi-Muziris Biennale in India. Montgomery has also created billboard projects in Berlin, London, Paris, and Los Angeles.
Wendy Red Star will develop a site-responsive life-sized diorama that incorporates Volunteer Park's lush environment with decoys: inflatable and cardboard cutouts of animals that include deer, coyotes and moose. Visitors to the park and fair-goers alike will interact with the diorama and pose for photographs taken by the artist throughout the weekend. Red Star is a Portland, OR-based artist whose artwork comments on the way Native people have been portrayed as people and culture of the past.
Public Collectors and Jordan Smith will present an exhibition at the Toshira Kaplan building in Pioneer Square, Seattle's gallery district, titled 73s From The Evergreen State: CB Radio QSL Cards from Washington. Public Collectors is a Chicago-based initiative administrated by Marc Fischer that collaborates with other artists and collectors to bring cultural materials—particularly the kind that museums and libraries frequently disregard—to the public through exhibitions, digital presentations, publications, and events. For the Seattle Art Fair, Public Collectors and Jordan Smith will exhibit QSL cards used by CB operators based in Seattle and the Pacific Northwest to confirm two-way radio
Off-site exhibitions at SOIL with Seattle emerging artists Thom Heileson, Natalie Jenkins, Philip LaDeau, Paula Rebsom, and Joana Stillwell will present work crossing photography, video, drawing, and sculpture that incorporates and examines technologies ability to mediate and record human experiences and behaviors within wild, urban, and domestic environments. Founded in 1995, SOIL is a not-for-profit cooperative space established, supported, and operated by local Seattle
PUBLIC PROGRAMS
Pre-fair Programs
Talk Contemporary In conjunction with the Seattle Art Museum, the Seattle Art Fair presents a series of talks featuring leading contemporary artists.
July 15, 7 p.m. at the Seattle Art Museum
Talk with Joshua Sofaer
July 22, 7 p.m. at the Seattle Art Museum
Talk with Victoria Sambunaris
July 29, 7 p.m. at the Seattle Art Museum
Talk with Maya Lin
Lighting Ceremony with Robert Montgomery
Saturday, July 25, 8pm-10pm | ALL RISE, 1250 Denny Way
Run of Show Programs
During the Fair, additional talks will be held at the CenturyLink Field Event Center and at locations around the city.
Saturday, August 1 at 11am | MadArt
Conversation with Julie Alpert
Saturday, August 1 at 2pm | Seattle Art Fair Theater
Talk Contemporary: Natalie Jeremijenko
Saturday, August 1 at 12:30pm | Seattle Art Fair Theater
Conversation with Public Collectors
Sunday, August 2 at TBA | Seattle Art Fair Theater
Thinking Currents Panel moderated by Leeza Ahmady
Seattle-based Artist Trust is the beneficiary partner of the Seattle Art Fair. Artist Trust is dedicated to supporting Washington State artists working across all disciplines by providing professional development through training programs like EDGE and I Am An Artist and by funding upwards of 85 artist grants totaling over $300,000 each year. This partnership enlivens the Seattle Art Fair's vision to support innovative creative thinkers and makers within the region. Additional cultural partners include 4Culture, ALL RISE, ArtsFund, ArtTable, Association of Professional Art Advisors, Bellevue Arts Museum, Bonhams, Honolulu Biennial Foundation, Microsoft Art Collection, MadArt, Northwestern Film Forum, NW African American Museum, Office of Arts & Culture, On the Boards, Pacific Northwest Ballet, Photographic Center NW, Pilchuck Glass School, Pratt Fine Arts Center, Seattle Art Museum, Seattle Parks & Recreation, Seattle City Light, SOIL Artist Run Gallery, Teen Tix, The Vera Project, Visit Seattle, and Washington State Arts Commission.
The sponsors of the 2015 Seattle Art Fair include Marsh Private Client Services, JP Morgan Private Bank, The Wall Street Journal, Olson Kundig, Hotel Sorrento,
Perrier, Tesla, Seattle Met, and Artech.
SHOW INFORMATION
Seattle Art Fair
CenturyLink Field Event Center
800 Occidental Ave S., Seattle WA 98134
Preview
Benefiting Artist Trust
Thursday, July 30, 6 p.m. – 10 p.m.
Fair Hours
Friday, July 31, 11 a.m. – 7 p.m.
Saturday, August 1, 11 a.m. – 7 p.m.
Sunday, August 2, 12 noon – 6 p.m.
For news and updates about the Seattle Art Fair, please visit: seattleartfair.com
About Art Market Productions
Art Market Productions produces seven art fairs annually including art on paper New York, Art Market San Francisco, Market Art + Design, Seattle Art Fair, Texas Contemporary, art on paper Miami, and Miami Project. Art Market Productions focuses on creating the highest quality art fair experience by connecting collectors with dealers in the most optimal settings and contexts. Established in 2011 by partners Jeffrey Wainhause and Max Fishko, the company is dedicated to creating distinctive platforms and expanding networks of connection. For more information, visit artmarketproductions.com.
About Vulcan, Inc.
Vulcan, Inc. creates and advances a variety of world-class endeavors and high-impact initiatives that change and improve the way people live, learn, do business and experience the world. Founded in 1986 by investor and philanthropist Paul G. Allen, Vulcan oversees various business and charitable projects including real estate holdings, investments in dozens of companies, including the Seattle Seahawks NFL, Seattle Sounders FC Major League Soccer, and Portland Trail Blazers NBA franchises, First & Goal Inc., the Seattle Cinerama theatre, Experience Music Project, the Science Fiction Museum & Hall of Fame, the Allen Institute for Brain Science, the Allen Institute for Cell Science and The Paul G. Allen Family Foundation. For more information, visit vulcan.com.
###
Image Credit: Julie Blackmon, Airstream, 2011. Archival pigment print, 24 x 31 inches. Courtesy of G. Gibson Gallery, Seattle.
###
Media Contact:
Nicole Straus Public Relations
Ali Price, 917-488-9987, [email protected]
Seattle Art Fair Exhibitors Announced
---